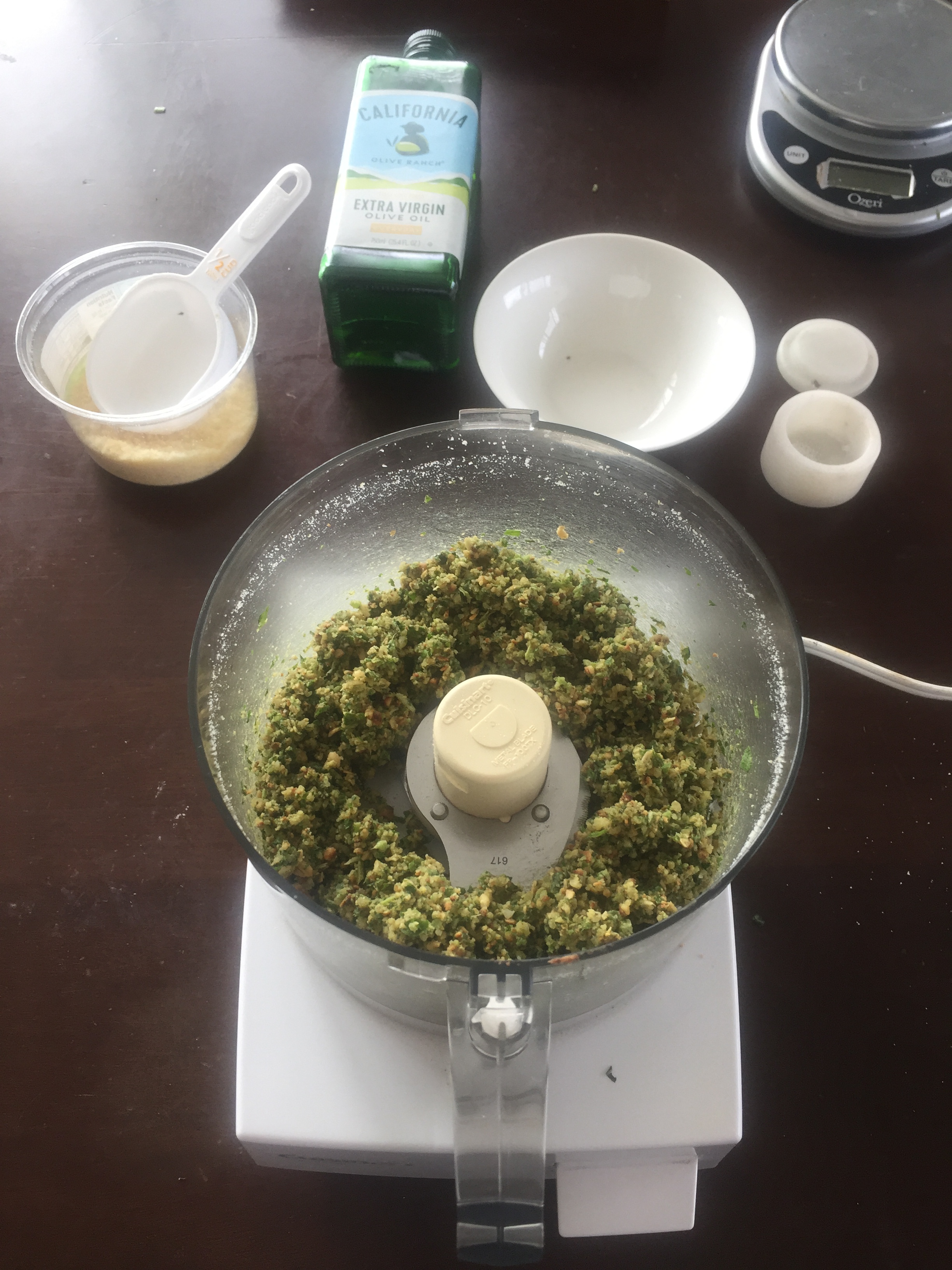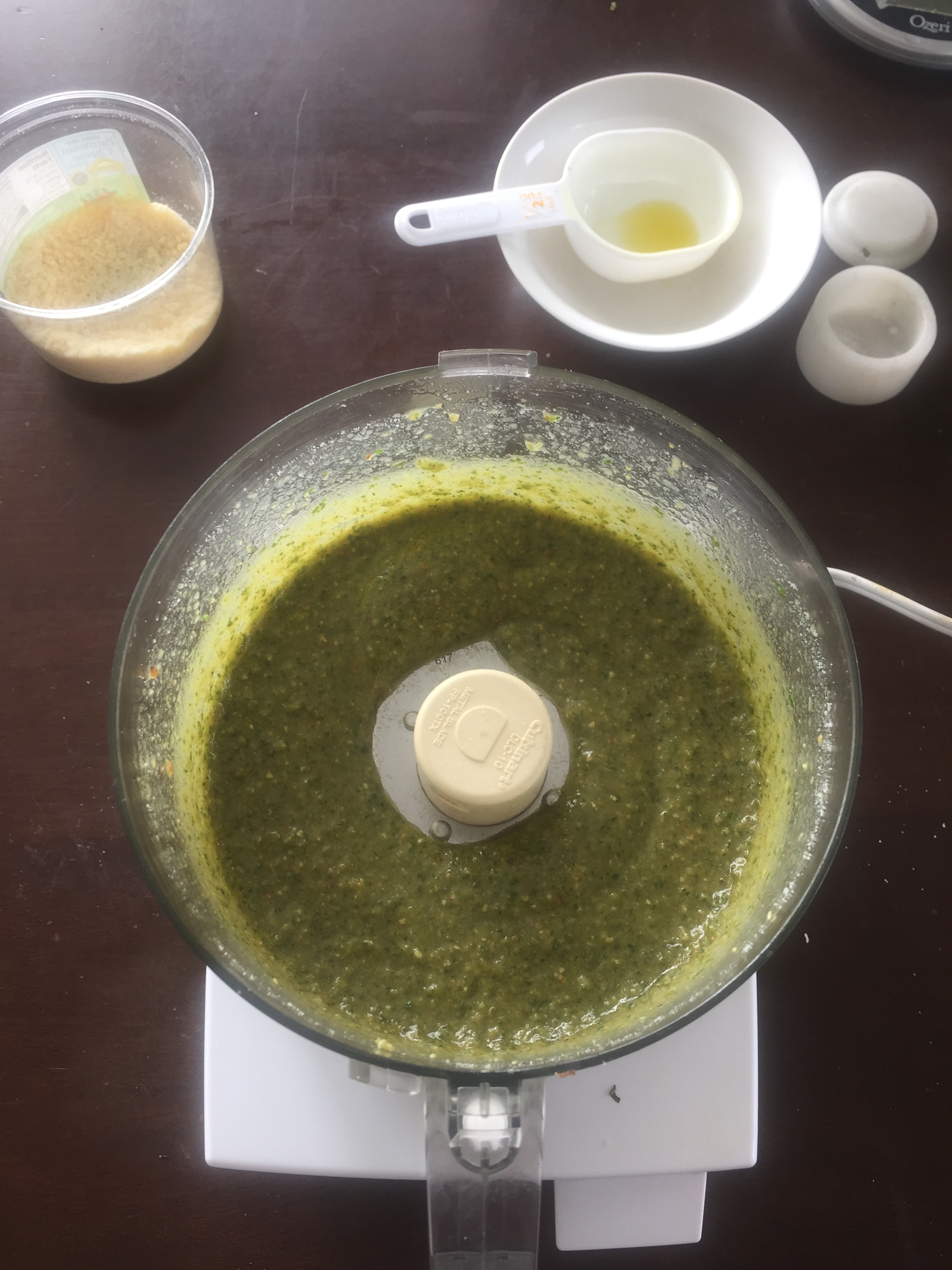 I'm all about the pesto. I use it in just about every way, from a meat marinade to a zoodle or vegetable sauce. Hell, sometimes I just dip snacks in it, More importantly I love how simple it is to make. If you have 10 minutes and a blender you have a jar of pesto that will impress you're friends big time!
Pesto Sauce adds huge flavor when tossed in veggies, drizzled over meats, with zoodles or whatever other option floats your boat. It's just so damn good! Pictured above we have pesto zoodles with roasted tomatoes. This was pretty simple, On medium heat I roasted some tomatoes in a frying pan with a bit of olive oil for about 5 minutes, then added the pesto and the zoodles, mixed them up and that was it.
The best part... it literally takes like 10 minutes to make, start to finish.
Prep Time: 5 Minutes |Total Time: 10
The Ingredients...
2 Cups Basil Leaves
½ cup Pine Nuts
1 tablespoon Garlic
½ cup Parmesan Cheese
¾ cup Olive Oil
½ teaspoon Salt
The Steps...
Heat pan to a medium heat
Toast pine nuts and garlic for 5 minutes, or until lightly browned
Note: make sure to stir the pine nuts a bit so the brown evenly
Toss everything into food processor and blend until you have a smooth but thick sauce
EAT
The Macros...